These Comic Strips Capturing The Difference Between Men & Women Are Hilariously Spot On
Men and women are often seen at loggerheads, making fun of things that they do differently. While a man maybe lightning speed fast in dressing up for an event, the lady might take her own sweet time. But the situation is very much reversible. While there's a little bit of truth to everything, generalizing any of it would not be a good idea.
These fun comic strips by
Brightside
are a sarcastic take on how differently men and women function and it's pretty spot on. And while we may have a million peculiarities, we know that we just can't live without the other.
Men know pink, while women know fuschia, baby pink and bubblegum pink.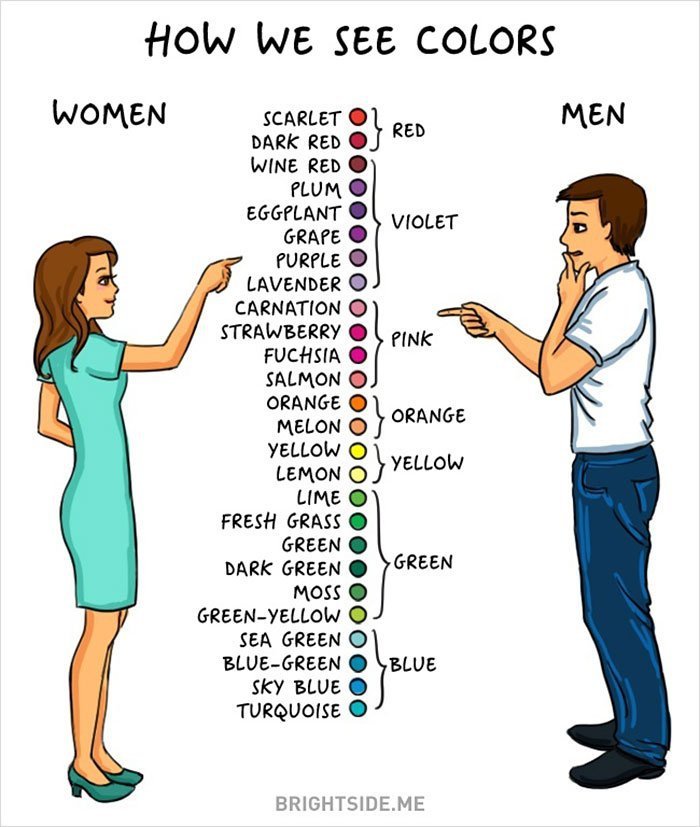 We all have different ways to deal when shit goes down, don't we?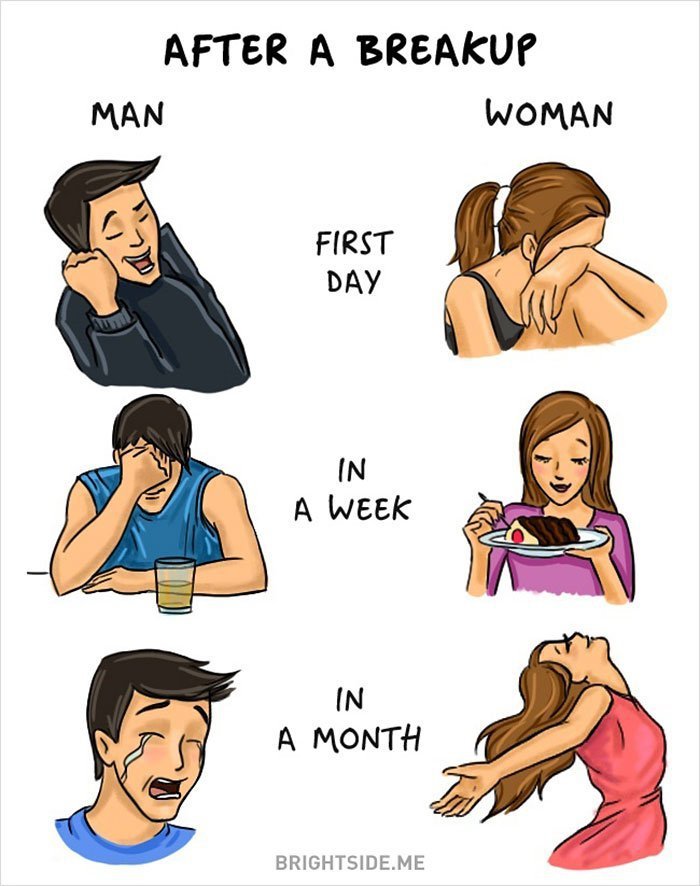 The struggle is never-ending.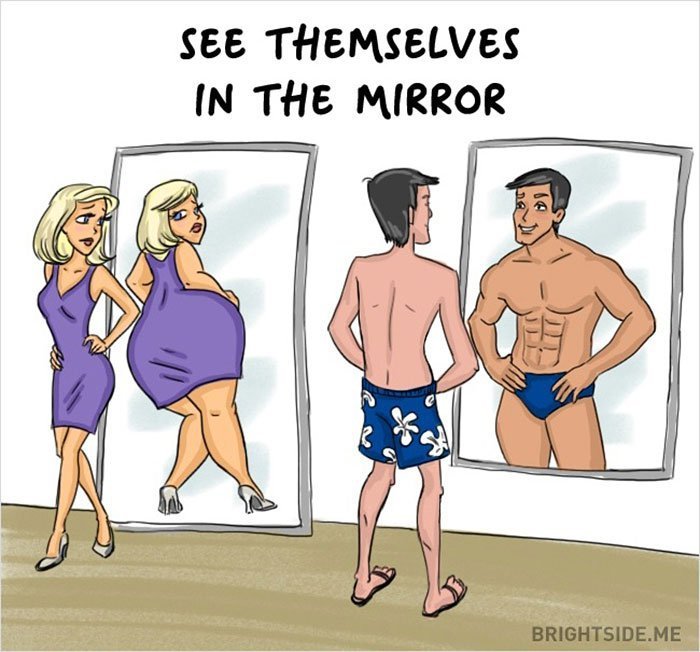 There's an order to things you know, and it can get exhaustive.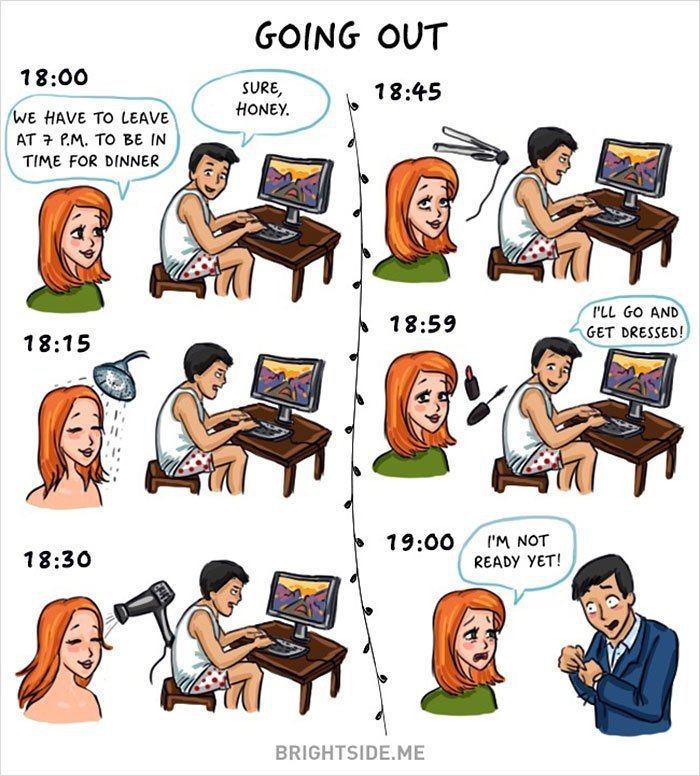 A trip to the salon can be rewarding. Certainly in different ways for the unwashed man and the hygienic lady.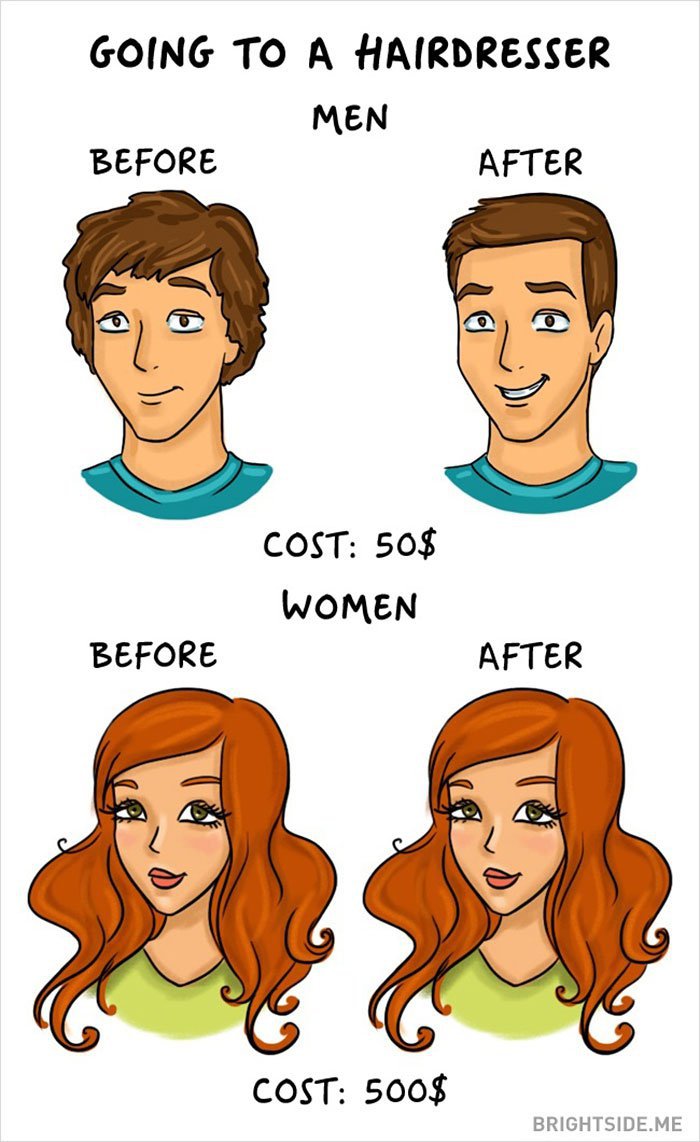 It's just a shampoo said no ever ever. There's definitely more to it.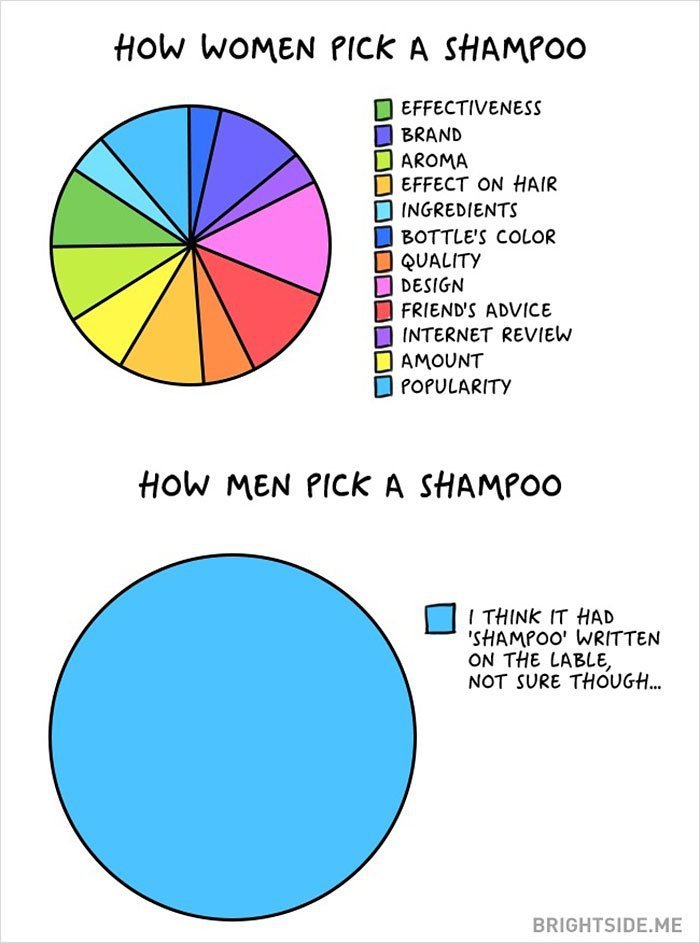 Let's make it easy and just say that women have more civic sense than men, shall we?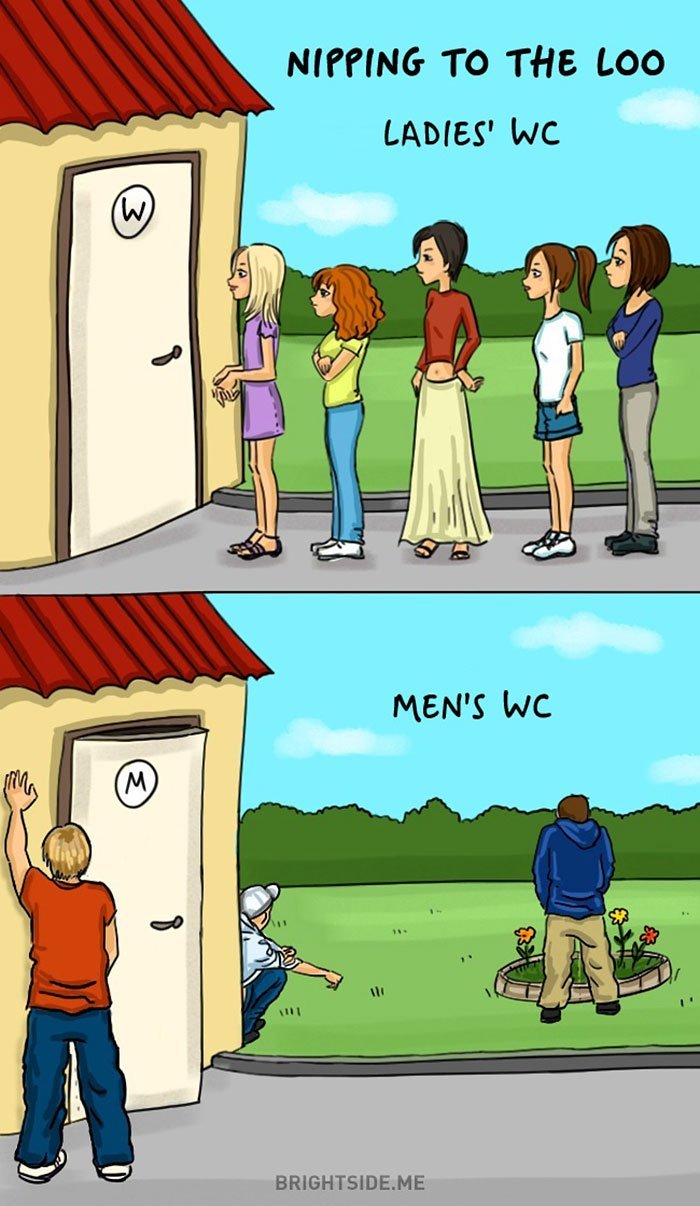 Well, we all have different perspectives, don't we?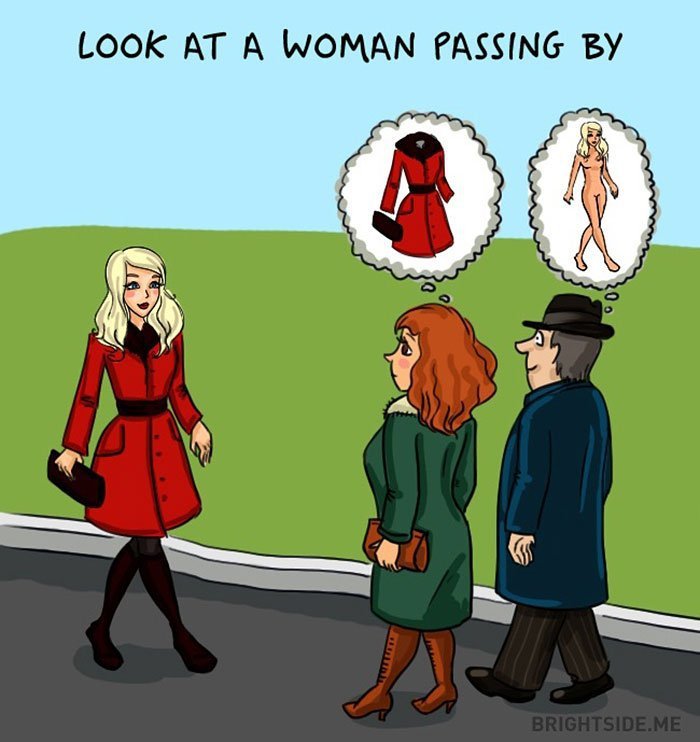 Women just have more options. You just can't deny that.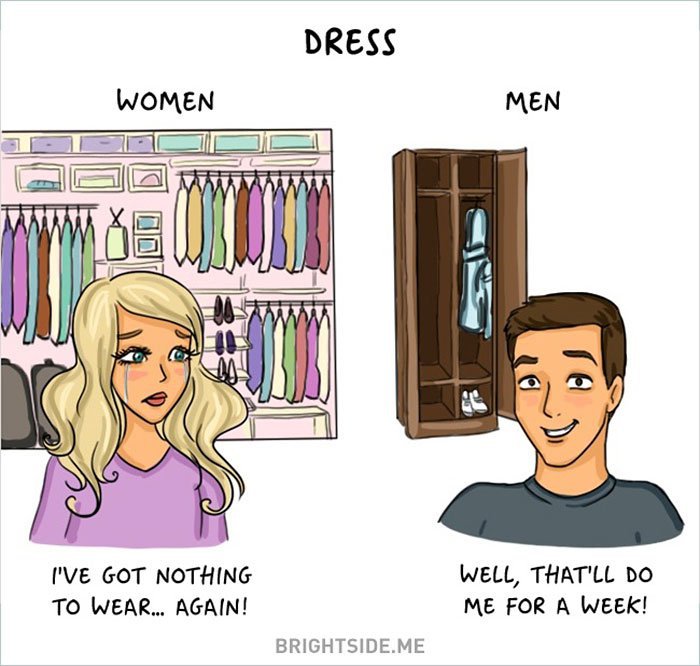 While packing for a holiday.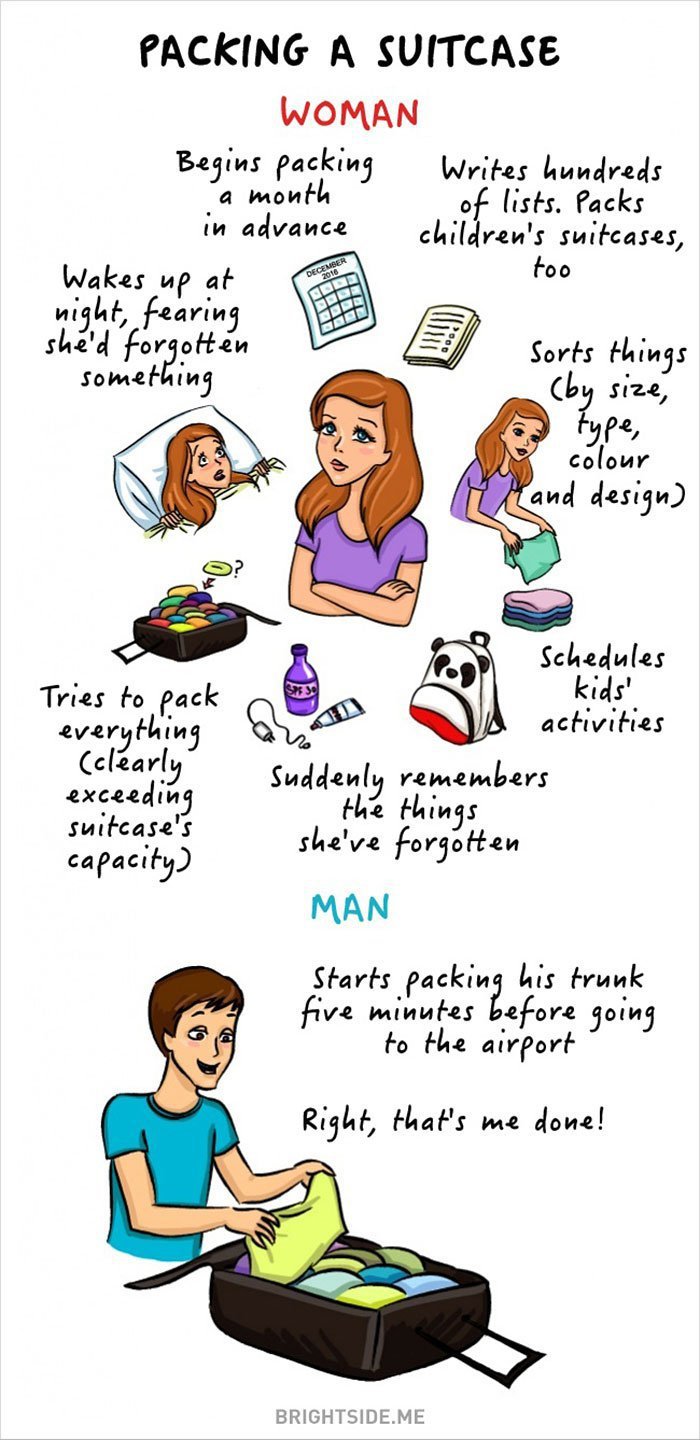 If you've not logged in to your Facebook in a week, it can really get hectic.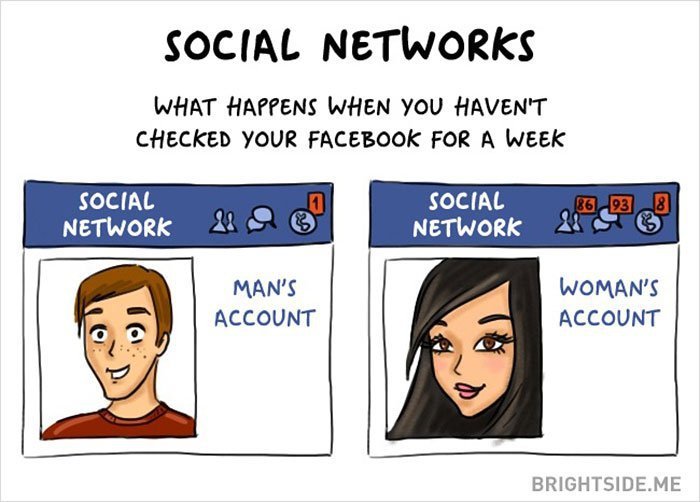 Sharing bed with the opposite sex can get tricky.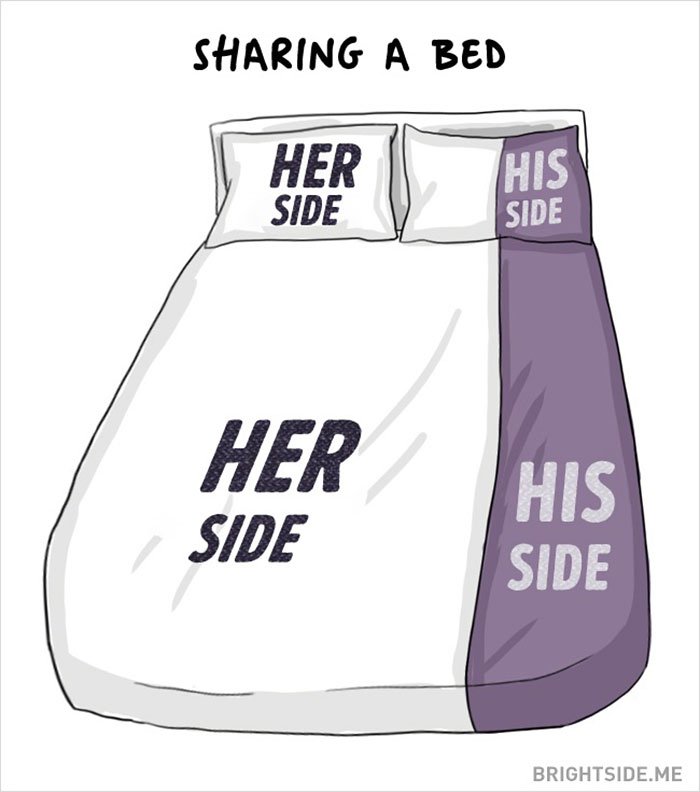 Priorities man, it's all about priorities.

Getting ready is not an easy job, you know. It has a long thought process behind it.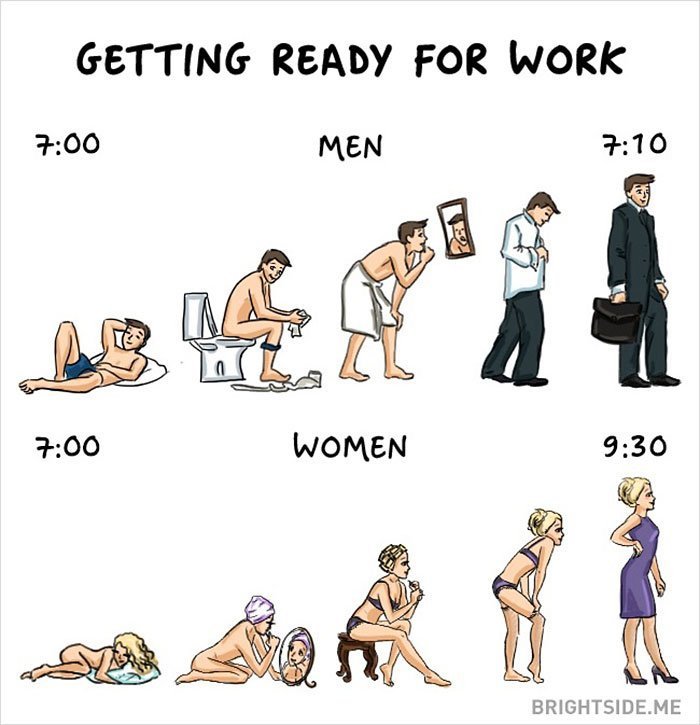 Though we may never agree with each other's way of getting things done, but we do make an effort to meet middle way and that can make things really easy.