Sonam Kapoor's father Anil Kapoor is critical of her Neerja act – watch video!
Sonam Kapoor's biggest critic is the closest to her. Yes, father Anil Kapoor loved his daughter's Neerja act, but he's not the one to stop her from growing...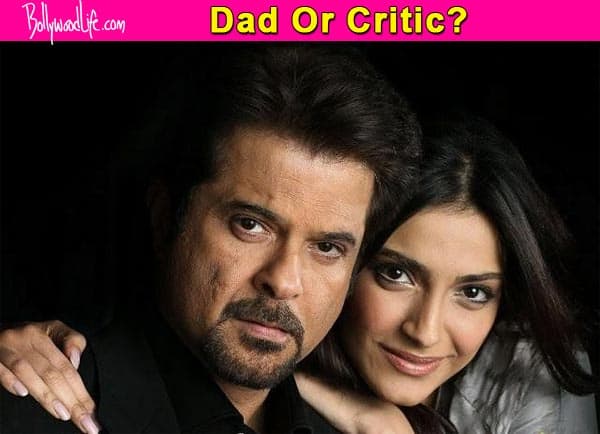 Yes, while everybody is raving about the Raanjhanaa actress' latest outing her father seems to be critical…
Sonam Kapoor is riding high on the success of
Neerja
. The actress who is often talked about for her fashionista image seems to have proved her mettle as an actor.Fans have even declared that Sonam Kapoor deserves a National Award for her representation of Neerja Bhanot in Ram Madhvani's film. But looks like father Anil Kapoor is not the one to gush about his daughter's achievements. The actor was at the Zee Cine Awards 2016 red carpet last night and instead of going gaga about her, Sonam's dad spoke of how his daughter needs to remain a student of acting forever.
Anil Kapoor
said, "Even the biggest of the actors and the best of them have to constantly keep learning. Same is with Sonam, no matter how much praise she gets for her performance, whatever anyone says she still has to improve more and more. An actor is always a student, learning is vast. Acting is like an ocean, you can never absorb it completely. " Having said that he also added, "I've rarely seen such a reaction to a film. IU'm ver happy and I cannot tell you how emotional and excited we as a family are. I feel the movie has been blesed by Neerja Bhanot herself. Whatever is happening is happening because of Neerja (Bhanot)."
The proud father might not be very open and go all out in praise of
Sonam
, but her certainly has some special gestures that will make the actress' day. The actor posted an old picture of him with Sonam from their personal album on his Instagram page and even wrote a special message for her. Now that's super CUTE, isn't it guys? A dad who knows how to appreciate his kid without really being boastful. No wonder Sonam finds great strength in her daddy dearest…
for video
https://youtu.be/vVXJAoojSfY