WhatsApp servers Stopped working: Record number of messages sent on 31st dec
. very day more than 50bn WhatsApp messages are now sent, according to new figures revealed by the company's CEO, Jan Koum.
NEARLY 50BN MESSAGES WERE NEARLY SENT ON 31DEC 2015 WHICH LEAD TO CRASH OF ALL THE SERVERS OF WHATS APP
There are also a record 700m monthly active users.
Koum says the organisation is "humbled and excited" by the amount of users it now has.
But the numbers are so huge that they are almost impossible to understand - so let's break them down into something a bit more straightforward.





WhatsApp CEO Jan Koum's official statement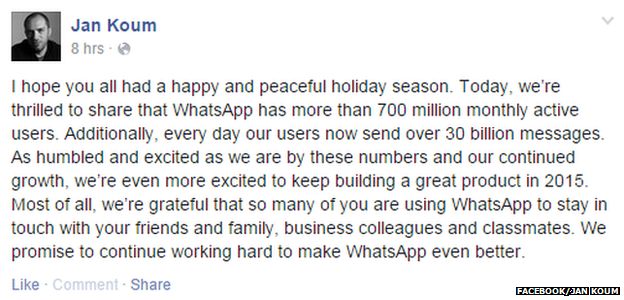 Follow